By Christopher Robinson – Business Development Manager – MPT 2015
Heavy-duty applications demand robust American gearbox.
"We primarily use APG products in applications handling lumber transfer such as roll cases, conveyors, drop belt conveyors, etc. There is heat, sawdust, and constantly changing loads. The advantage of the APG that sticks out for us is the quality of the electric motor interface. The more effective clamping all the way around the inserted shaft results in less shaft mobility inside the clamp and ultimately results in BULLETPROOF retention of the key. The APG box does a better job isolating the motor key and keeping it immobile compared to other boxes that we have used". – Corey, VP of Engineering for a customer in the American Timber industry.
WHY AMERICAN TIMBER CUSTOMERS CHOOSE MASTER
Master APG gearboxes are strategically designed to handle the most grueling applications and harshest of environments. A relatively small lumber yard can produce over 16 million board feet (BF) of lumber per year. That number equates to roughly 90 tons of lumber each day. With 90 tons of timber hurling its way through a mill every single day, it's no surprise owners crave the most durable, reliable, and specialized gearbox on the market. The strength of Master's AGMA designed cast iron housing, minimized bearing spans, and cross-split clamp collar input combine to provide customers with complete peace of mind in the gearbox selection.
BULLETPROOF AND AGILE; A WINNING COMBINATION WITH AMERICAN TIMBER
"Since beginning with Master PT in 2014 all orders have been delivered correctly and have come in under the quoted lead time". – Corey, VP of Engineering for a customer in the American timber industry
When a gearbox fails on a roll case or conveyor, lumber handling stops. When lumber handling stops, mills lose precious time. Downtime can be one of the most costly hurdles in the timber industry. Master PT understands the value of time and how vital quick gearbox replacement or repair can be. That's why Master's core values revolve around providing our customers the quickest delivery possible. Manufacturing components in house and investing in our parts supermarket (make hyperlink to parts supermarket page) has given us the speed and agility we need to provide our customers with effective, "bulletproof" solutions when they need it most.
"I would absolutely recommend Master PT to anyone interested in a high quality gearbox at a fair price". – Corey, satisfied customer
Master Power Transmission
American made. Customer recommended.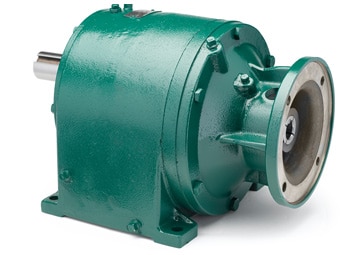 Master's robust, AGMA designed, cast iron housing brings top of the line durability in a new power-dense box. This rugged, corrosion-resistant housing stands up to the toughest applications. The AGMA designed gearbox is a bulletproof solution in the American Timber Industry.

Master's unique minimized bearing spans reduce shaft deflection thereby reducing the stress on the gear teeth while also dissipating the load such that the stress on the bearings and seals is minimized. Master's minimized bearing spans add strength and rigidity to the gearbox. Increased gearbox rigidity insures minimal stress on gears and bearings, which promotes better gear tooth engagement and longer life. Don't settle for an inferior box!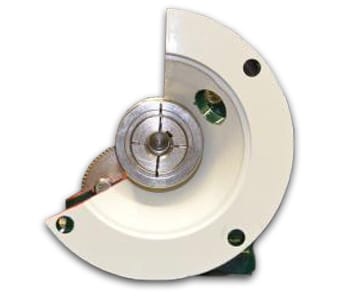 Master's cross-split clamp collar input design provides a completely concentric grip around the motor's output shaft. This design eliminates fretting corrosion and eliminates shock loading on the input. Master's input shaft is also uniquely shortened, eliminating clamp collar slippage due to flex and vibrations. This is a key feature in the American Timber industry because typical lumber applications have very high shock loads.